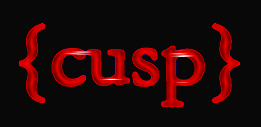 ---
Downloadable Songs
These are the MP3 sound files, which are full versions of the tracks from the CUSP's back catalogue. Currently we have two files on offer, this will alternate over time.
In order to play the sound file, you will need an MP3 Player. A recommended player is the shareware version of winamp, available from NullSoft.
Listen and enjoy!
---
***
Marcus Tandy (3.20MB)
MP3
Charming Manipulator (4.17MB)
***
Floodgate (5.07MB)
MP3
200 Hangovers (3.95Mb)
***
Mattress (3.56Mb)
***
Deeper And Deeper (3.67MB)
The non-active tracks indicate I have the tracks coded, and if you wish me to upload any, please e-mail cusp@missbarbell.co.uk, with the words "CUSP REQUEST" in the subject line. I will also be looking to upload a couple of concert tracks, recorded by my good self, in the future too.
---
All Songs ©1996 CUSP
All songs written and arranged by CUSP
Site Contact : Miss Barbell
Band Contact : Mailing List
Page Created : 24/05/98 · Page Updated : 27/10/98
©1998/9 Miss Barbell
---
Home · Words · Sounds · Live Dates · Biography · Discography · Fan Club · Reviews · Gallery · History · Credits · Links